Let's Connect!
Meet and connect with a WA parent! Make a connection with a Westminster parent by reading the profiles below and reaching out to ask questions, share concerns, or get the inside scoop! Everyone's journey is different so feel free to reach out to more than one mom. They look forward to hearing from you!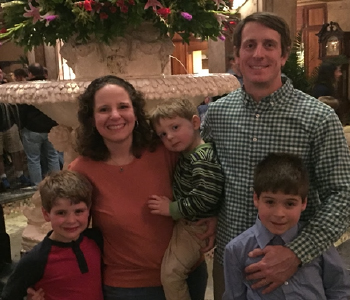 The Sullivans: John, Meghan, John, Patrick, and Daniel
Where we live: Germantown,TN
Grades at WA: 5th, 3rd, K
Interests and Extracurricular Activities:
1st grader- sports (soccer and baseball mostly), legos, Pokémon
3rd grader- basketball, trying cross country running this year, reading
About us: This will be our 2nd year at Westminster. We came from a public school and I feel God led us exactly where we need to to be. Our kids have thrived here and we have loved the Westminster family.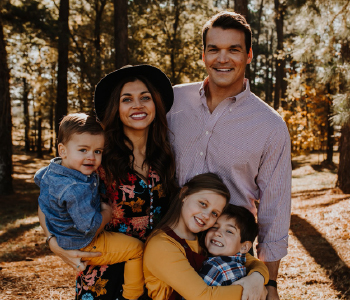 The Christies: Michael, Britney, Lynlee, Everhett, Hughes, and one on the way
Where we Live: Collierville, TN
Grades at WA: 7th, 4th, JK
Interests and Extracurricular Activities: Traveling, being at the lake, hiking, riding bikes, mission work
About us: This will be our 4th year at WA and we have absolutely loved our school and the community. We homeschooled before coming to Westminster. Our Amicus family was a huge blessing to us and I would love to help however we can.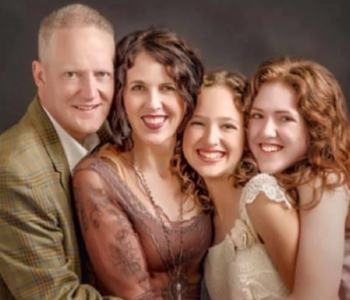 The Vaughans: Jay, Carolyn, Christley, and Elizabeth
Where we Live: East Memphis, TN
Grades at WA: Class of 2020, 10th
About us: Jay and Carolyn Vaughn have a long relationship with Westminster Academy. Their two girls have attended since kindergarten, Elizabeth will be in 8th grade next year while Christley will graduate with the class of 2020 and plans to attend Covenant College in the fall. Both Jay and Carolyn have served on the board for the school and Jay continues as an active member. Carolyn is a dietitian working in long-term care while Jay is a project manager for GE Healthcare. The Vaughn family cherishes their time spent at Westminster Academy and look forward to sharing the many reasons why they cannot imagine a better place to educate their children.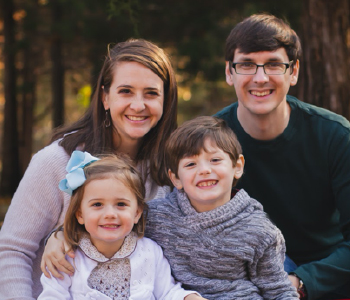 The Mitchells: Joshua, Maggie, Noah, and Betsy
Where we live: Germantown, TN
Grades at WA: 3rd, K
Interests and Extracurricular Activities: Playing with buddies, Legos, Star wars, superheros, riding bikes, soccer, basketball
About us: Last year was our first year at Westminster Academy. We are so thankful that we chose WA for our son. We love how intentional the school is about integrating faith in Jesus into every aspect of learning. After the first week of school, my son came home and told me the poem of being a bucket filler. His wonderful teacher taught him how to fill up his classmates with kind words instead of using words to tear them down. I knew then that we had made the right choice. We would love to talk to you about how much we love this school and answer any questions that you have.