Our Board of Directors

Peter Hansen,
Board Chairman and Governance Committee
Peter serves as Board Chairman and sits on the Governance Committee, and he has been a board member since 2015. He has a B.S. in Physics Engineering from Westmont College, and after serving in the U.S. Navy for eight years, transitioned to FedEx where he has been a pilot for over 20 years.
Peter is married to Sandy and has 4 daughters who all attended or attend Westminster Academy, Hayley (WA Class of 2014), Katie (WA Class of 2016), Laney (WA Class of 2021), and Lydia (WA Class of 2025). Their family attends Riveroaks Reformed Presbyterian Church, and Pete says he is "grateful to God for bringing us [to WA] and allowing us to be a part of this facet of His kingdom work!"

Jay Vaughn,
Facilities Committee Chair
Jay has been on the board since 2019 and is currently the chair of the facilities committee where he is utilizing his 30 years of experience in the construction industry.
He has lived in Memphis for the past 27 years, and has been married to his wife Carolyn for 25 years. They have two daughters, Christley (WA Class of 2020) and Elizabeth (WA Class of 2025).
The Vaughns are members of Independent Presbyterian Church, where all four sing in the choir and where Jay serves as a Deacon. Jay attended Jackson State Community College, Lambuth College, Jackson TN and Memphis State University, and he holds certifications as a LEED Accredited Professional and Project Management Professional. He previously served on the Westminster Academy board from 2012-2017. Jay says, "I greatly enjoy the opportunity to give back through Board service to the school that has meant so much to me and my family. I am particularly grateful for the opportunity to serve and chair the facilities committee where I can utilize my gifts, knowledge, and skills learned from years spent in the construction industry."

Mark McKelroy,
Headmaster Support & Evaluation Committee Chair
Mark joined the board in 2016 and chairs the Headmaster Support & Evaluation Committee. He is also currently board Secretary and Vice Chairman. He holds an MBA and BA in Communication from Mississippi State University. Most of Mark's career has been spent in the hospitality and multi-family housing industries, where he specializes in data analytics and marketing. Mark married Karen in 2003 and their daughter Emily is in the Westminster Academy class of 2025. Their family attends Independent Presbyterian Church, and in his spare time he likes to read and cook.
Mark says he looks forward to "building a healthy and sustainable governance model so that future generations can benefit from classical Christian education in Memphis."

Diane Brower,
Governance Committee
Diane joined the board in 2019 and currently serves on the Governance committee. She graduated from the University of Tennessee with a Bachelor's degree in Social Work, and earned a Master of Arts in Religion from Westminster Seminary. She also holds a Master's degree in Social Work from UT Memphis.
After working for years in the field of adoption, Diane transitioned to her current role of Financial Manager of Brower & Hebert Accounting. She and her husband have a daughter, Carly, at Westminster in the class of 2026, and their family attends First Evangelical Church. Diane says, "I want to do all I can to promote our mission, our school and classical Christian education. We have a very special community and outstanding teachers, staff and administration. I am enthusiastic about supporting and encouraging them in their work, as they help to shape our children to be all God intends them to be."
Rob Bradsher,
Culture Committee Chair
Rob joined the Board in 2020 and chairs the Culture Committee. He attended undergrad at University of Georgia where he studied Biology and Psychology and went on to Medical School at the University of Arkansas. He is currently an internal medicine doctor and works as the medicine residency program director at UTHSC as well as a hospitalist at Methodist University Hospital.
Rob is married to Allison and they have four children at Westminster Academy, Evelyn (WA Class of 2028), Wilder (WA Class of 2030), Deacon and Mabel (both WA Class of 2033). As a family they attend Downtown Church, and Rob says "Having the opportunity to serve on the board of Westminster is a true honor and privilege. As a family we are deeply committed to striving for justice and equity throughout our city as Jesus continues to bring his Kingdom to earth. I look forward to seeing Westminster become more accessible to mission-fit families from all areas of the City of Memphis."

Blakely Fletcher,
Governance Committee
Blakely has been a Board member since 2015 and currently serves on the Governance Committee. She previously served on the Headmaster Search Committee which was responsible for helping to bring Mr. Janikowsky to Westminster Academy.
Blakely attended both Auburn University and University of Memphis where she graduated with a BA in English. She and her husband Dan have three children at Westminster, Mary Blake (WA Class of 2022), Janey (WA Class of 2025), and Daniel (WA Class of 2029). They attend Independent Presbyterian Church where she and Dan teach Sunday School, and she is also an active member of the WPA by serving as co-chair of trivia night. Blakely says, " WA has grown in incredible ways during the last 5 years and I see it as an honor to be a steward of the amazing mission and vision we have, enabling WA to continue to grow and thrive. "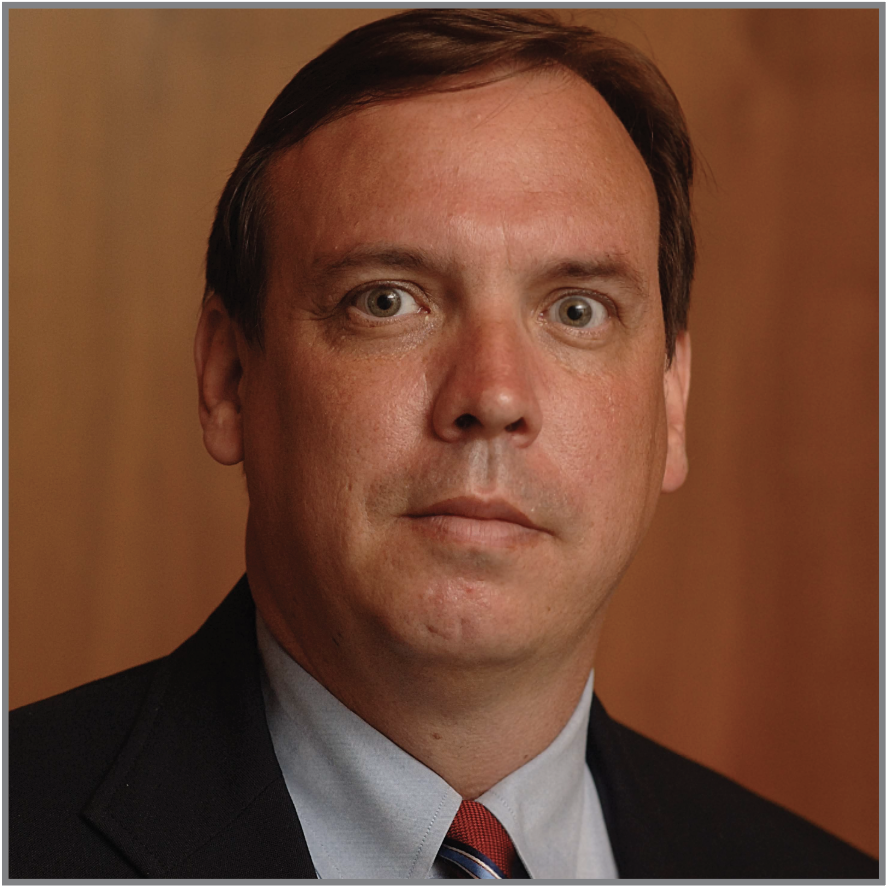 Nate Kellum,
Academic Support Chair
Nate has served on the Board since 2017 and is currently chair of the Academic Support Committee. Nate is married to Lori, and they have five children, Sarah Frances (WA Class of 2018), Abbay (WA Class of 2019), Wesley (WA Class of 2024), Holland (WA Class of 2025), and Anne Harper. Nate obtained a business degree, majoring in accounting, from Mississippi College and a Juris Doctorate degree from the University of Mississippi. He is founder and Chief Counsel of Center for Religious Expression, a non-profit Christian legal organization dedicated to defending the religious freedoms of Christians. He also serves as General Counsel for Life Choices, a local pregnancy medical clinic in Memphis.
Nate and his family attend Independent Presbyterian Church (PCA), where he is a ruling elder. He says, "to be part of, and in a small way contribute, to a school that not only benefits my own children, but the community as a whole, in advancing the Kingdom of Christ."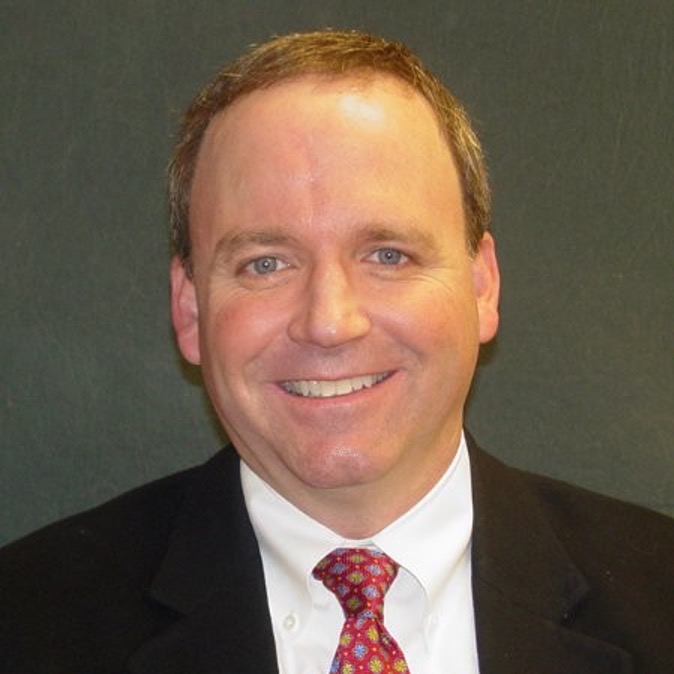 Scott Suddoth,
Headmaster Support & Evaluation Committee

This is Scott's first year on the board, and he will be serving on the Headmaster Support & Evaluation Committee. He was born and raised in Memphis and attended the University of Tennessee at Knoxville where he earned a BS in Marketing. Scott is the owner and president of F. Scott Plastics, INC. He is married to Amanda and they have four grown children; Alex, Daniel (WA Class of 2013), Elizabeth, and Sarah. Scott and his family attend Independent Presbyterian Church where he is a ruling elder.
He says, "I have seen firsthand the benefits of a Classical Christian Education, and I am honored and humbled to work to promote Westminster's mission, values, and beliefs."

Buddy McDaniel,
Headmaster Support & Evaluation Committee
Buddy McDaniel has served on the Westminster board for several years, and he is the Chair of the Finance Committee. He attended Rhodes College for undergrad and went on to graduate from Vanderbilt Law School. Buddy brings extensive financial experience to his position on the board, as he has served with Bass, Berry, and Sims firm representing financial institutions and borrowers for over a decade. He has also worked in the non-profit sector with Advance Memphis and Service Over Self.
Buddy is married to Katie, and they have two daughters who attend Westminster; Emma Kate (Class of 2025) and Caroline (Class of 2028). Their family attends Redeemer Presbyterian Church where they are active members.
---
5 Year Strategic Plan
Dear Westminster Academy Family and Friends,
A good strategic plan links our future to our vision. We can have great ideas about how to impact our world but turning those ideas into reality requires prayerful consideration and planning. Because strategic plans are only written every 5 years, a thorough review of a school's strengths, weaknesses, opportunities, and potential threats is necessary. When completed, the strategic plan provides important guidance not only to the board, but also to our administration and faculty: It becomes our roadmap.
The last sentence of our Westminster Academy Vision statement stands out to me:
We seek to communicate the vision of classical Christian education to the greater Memphis community and encourage believing parents to understand and pursue classical education for their children.
We included this in our stated vision because as a school board, we are convinced that Christian parents need partners in raising their children in the fear and admonition of the Lord. Perhaps equally important, our culture needs institutions that point to ultimate truth. Hebrews 11 chronicles the faithful saints of old and then Hebrews 12 reminds us, "Therefore, since we are surrounded by so great a cloud of witnesses, let us also lay aside every weight, and sin which clings so closely, and let us run with endurance the race that is set before us, looking to Jesus, the founder and perfecter of our faith, who for the joy that was set before him endured the cross, despising the shame, and is seated at the right hand of the throne of God." Recognizing the powerful influence of Christian community in the life of a child, Westminster Academy seeks to faithfully partner with parents to raise up the next generation of committed Christians to the glory of God and the welfare of our community.
The Westminster Academy School Board wrestled with many ideas, suggestions, recommendations, and concerns as it labored to build the right plan. We desired to map a path with tangible goals that safeguard the mission of the school, while improving our long-term ability to accomplish our vision. I'm thankful to lay before you our 2019-2024 Strategic Plan.
When completed, we believe the five key objectives contained in this plan will improve the school's ability to deliver the finest classical Christian education available anywhere. Bold? Yes! Audacious? In humble reliance upon the Lord, Yes! In prayer and partnership with like-minded parents and pastors, we are committed to the work ahead as we strive with God's help to achieve these goals. Please pray with us that our efforts will bear good fruit in the hearts and minds of our children, and our children's children.
On behalf of the Westminster Academy School Board
Peter Hansen,
Board Chairman
Soli Deo Gloria!
---
Facility Improvement Plan
Facilities Ad-Hoc Committee
God has richly blessed Westminster Academy with 
a large building complex at Ridgeway Baptist Church that we have the opportunity to lease for the next 
20 years.This campus is in an excellent and easily accessible location in Memphis. Over the next 
5 years, we will:
Invest in these facilities to improve the quality 
of our classical Christian education.
Invest in improving the safety, security, 
and beauty of the academic buildings in a 
manner that enhances the environment in 
which we mentor and minister to students.
Strategic Governance
Governance Committee
The Board of Westminster Academy has endeavored to transition from an operational and founders board to a strategic board. To continue that trajectory, we will:
Edit and revise our governing documents for clarity, consistency, and board practice.
Establish and institute "best practice" policies 
for identifying, recruiting and on-boarding 
new directors.
Clarify and strengthen policies for board 
training and self evaluation.
Academic Support
Academic Support Ad-Hoc Committee
In order to provide academic support to reach as many students as possible with classical Christian education given the talent and resources available, we must:
Clarify our philosophy regarding academic support.
Define the areas of support we have capacity 
to serve.
Design systems, programs, and staffing to meet 
the needs of our students.
Athletics & Physical Education
Athletics & Physical Education Ad-Hoc Committee
Westminster Academy believes God uses athletics and physical education (PE) as an avenue to the heart, therefore we will:
Define what it means to have God-honoring, formative, and classical athletics and 
PE programs.
Seek excellence in our existing offerings 
and programs through an emphasis on 
coach recruitment and training.
Integrate athletics and PE programs for
a seamless transfer of skills and lessons.

School Culture
School Culture Ad-Hoc Committee
Westminster Academy has a school culture which is unique and valuable in the classical Christian education of our students. To promote Christian community and ensure effective learning in the 
midst of potential growth, we will:
Define the culture of the school using surveys of faculty, students, and parents and other data driven metrics.
Identify characteristics of culture to preserve and ensure positive propagation of those traits.
Identify characteristics of culture to strengthen and ensure appropriate action to achieve 
those ends.